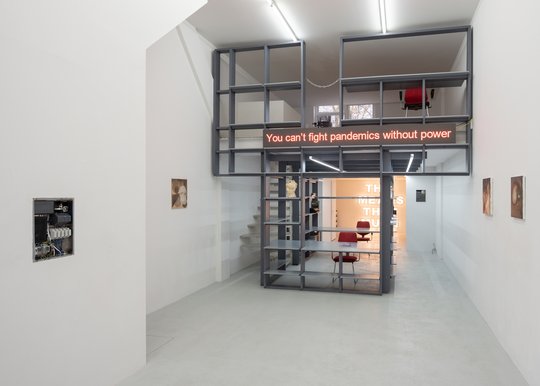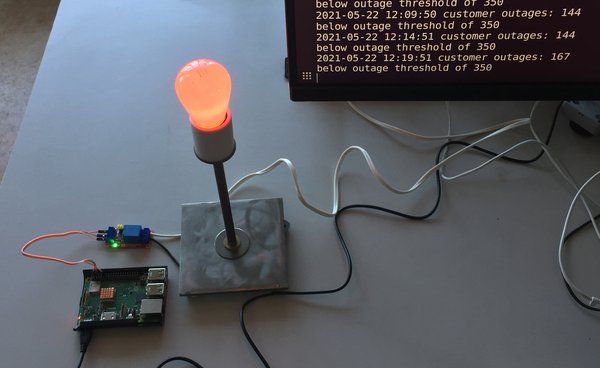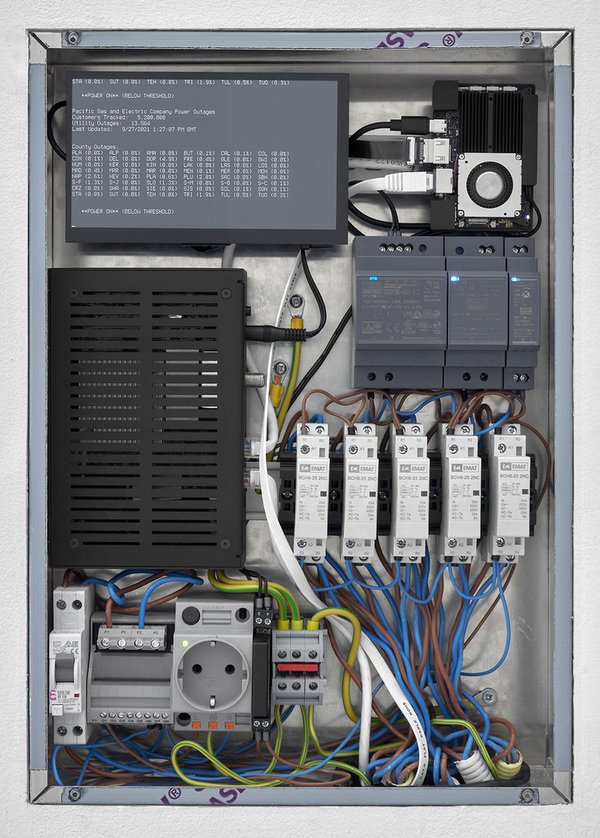 Hardware and software design to support ongoing gallery installation (part of The Last Terminal: Reflections on the Coming Apocalypse) by Mathew Kneebone.
Software to query the current state of the California power grid, and design of electrical equipment and electronics to switch off power for the entire gallery when the number of California outages exceeds a threshold.
Credits to Maziar Afrassiabi at Rib, and electrician for expert installation. Gallery photo by Lotte Stekelenburg.
This installation may be viewed at Rib, Rotterdam (NL)